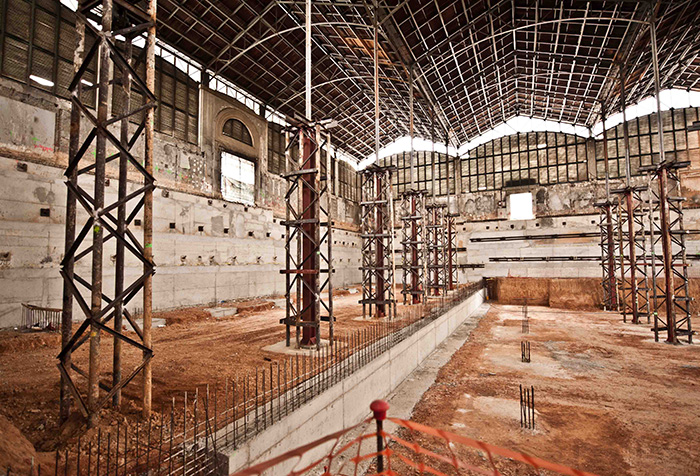 NINOT MARKET Phase 1
Barcelona
Comprehensive reform of market.
Owner: IMMB
Address: c/Mallorca and c/Casanova, Barcelona (Spain)
Execution: 04/01/2010-03/30/2011
Budget: €4,400,000
Usable floor area: 16,000m2
Working for: UTE MAP G56
Services: Project & Construction Management
Description: Angelo worked as Project Manager and responsible for the G56 MAP joint venture, was in charge of project management of the first phase of the reform of the Ninot Market. This phase, carried out in collaboration with Sacyr, included demolition, earthmoving, foundations and structure.