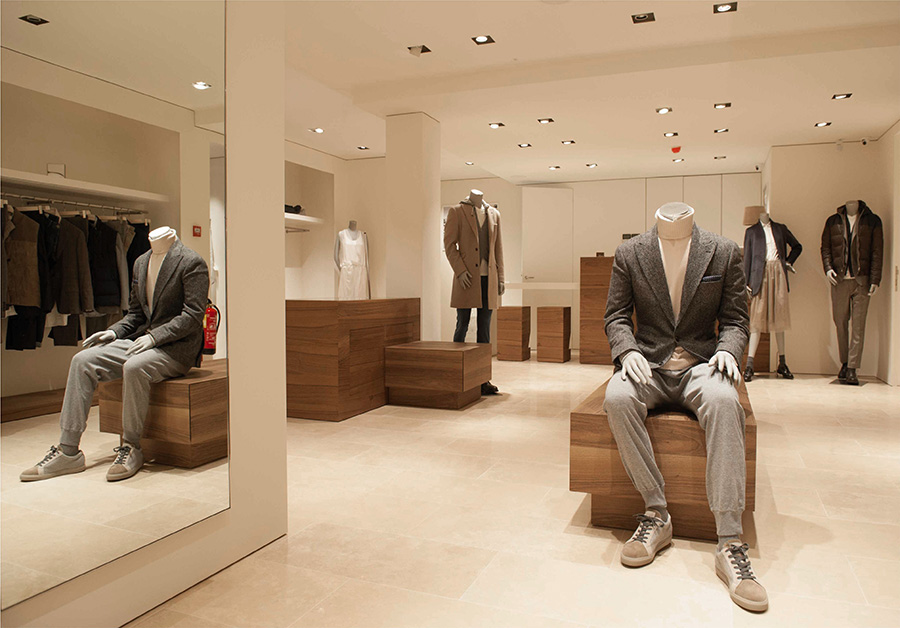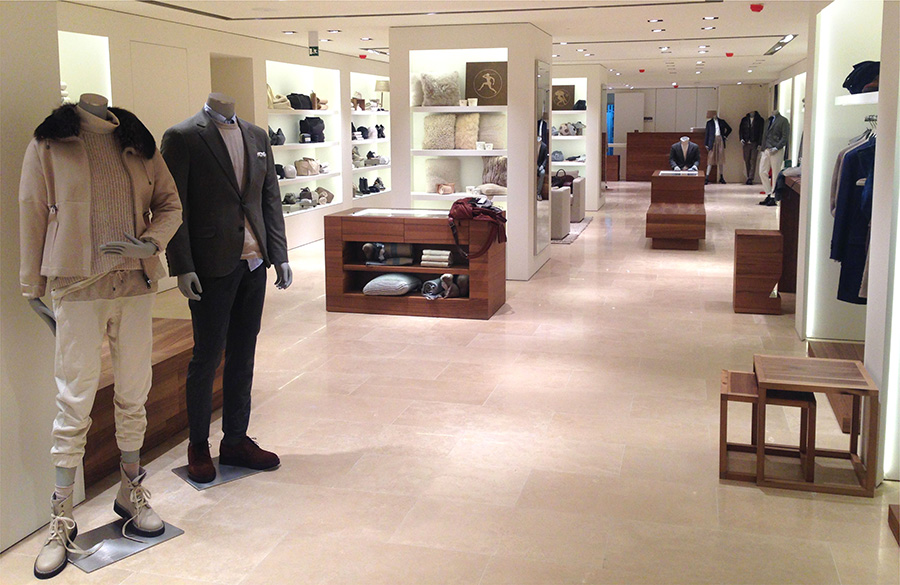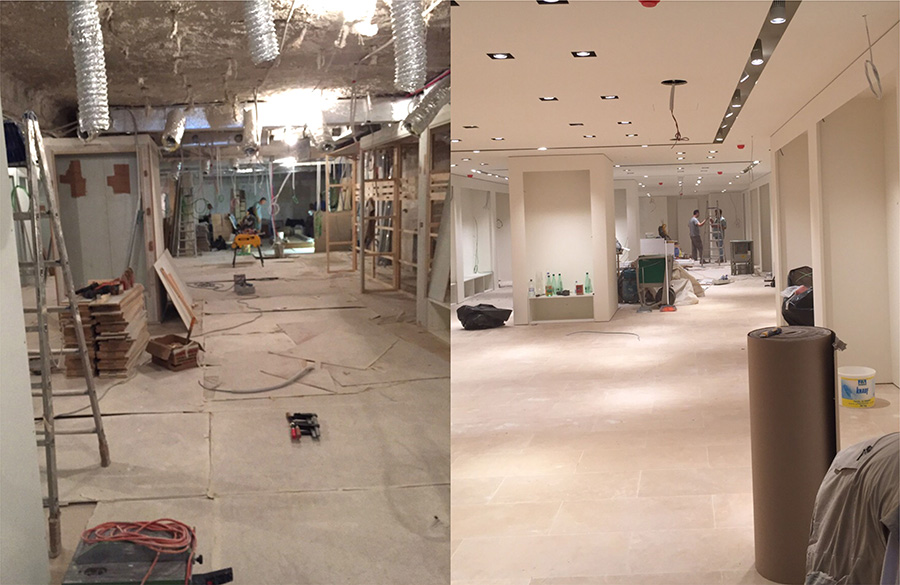 BRUNELLO CUCINELLI
Madrid
Licenses, project and construction work for fashion store.
Owner: Brunello Cucinelli Retail Spain S.L.
Address: Ortega y Gasset 12, Madrid (Spain)
Execution: 07/01/2015-09/15/2015
Budget: €800,000
Usable floor area: 400m2
Working for: Direct freelance subcontracting
Services: Project Management
Description: Angelo, as Project Manager has been in charge of licenses and permits, tendering process and contruction of this upscale fashion store located in Ortega y Gasset 12, Madrid, in the same space previously occupied by a Chanel store. The project involved coordinating international and local teams.